Pre-primary
Your child is growing up fast and ready for a little more independence, our pre school club will be a perfect introduction.
More Info >

Primary
Our approach to learning and teaching is through child centered play and education. We have a fully equipped nursery.
More Info >

High School
With a wide range of activities including arts and crafts, imaginative play and physical activities, our mentors will engage with your children.
More Info >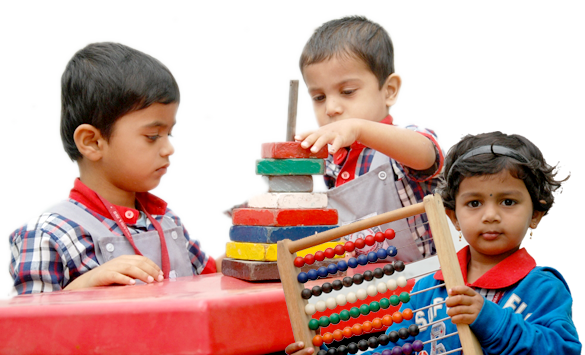 Why Sri Triveni Kindergarten
The sanskrit sloka "Vidya dadaathi vinayam" says that education has two important aspects.
To nurture a child into a humble ("vinaya" ) human being over a period of time through righteous education.
To inculcate and bring out the leader within every human being for the all round development of the society.
Read More >>

BRANCHES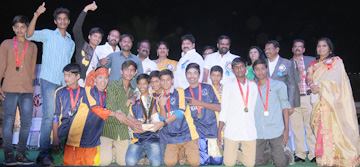 Academic Excellence
Three decades of track record
As a part of Teaching methodology we have given priority to Communication GYM, XSEED curriculum, Nano Science Lab, Maths Lab , Social Learning and Online Assessment in Foundation courses...
Read More >>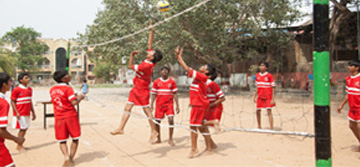 Latest Talent
Nurturing Latent Talent
Physical activity stimulates growth and leads to improved physical and emotional health. Our wide play ground and coaching provides an excellent chance for children to play the games they like ...
Read More >>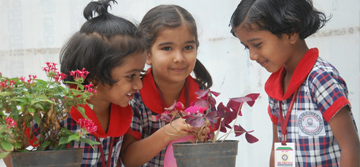 Social Exposure
Creating a feel of Citizenship
We at Sri Triveni, create the feel of citizenship by involving each and everyonein every activity.
Read More >>

Admissions
Open for 2023 - 2024 year.
Register Here